Publications
---
Newsletters
The Barley Bulletin is a general newsletter (published 2 to 3 times per year) provided to growers and others interested in Council activities. It offers a broad range of news and information related to barley. If you are interested in receiving this publication via regular mail, please contact the North Dakota Barley Council office and request to be added to the mailing list.
Disease Handbook
The North Dakota Barley Council supported the development of a "Barley Disease Handbook" which provides a very comprehensive view of numerous barley diseases. Developed with high quality color photography, this guide can assist growers, agronomists, and crop consultants in identifying a number of barley diseases. To receive a copy of this guide, please contact the office of the North Dakota Barley Council. Download Barley Disease Handbook.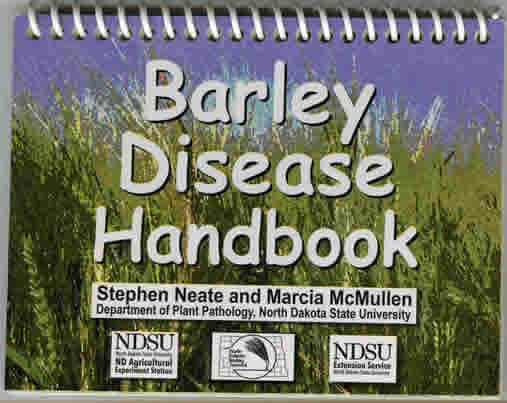 Livestock Publications
Following is a list of publications related to feeding barley to livestock. Please click on the publication that you would like to print.
Barley Grain and Forage for Beef Cattle
Feeding Barley to Dairy Cattle
Feeding Barley to Sheep
Feeding Barley to Swine and Poutry
Specifications
Malting Barley Specifications
Barley Food Ingredient Specifications
Production